Wild & Free Wolf – Screenprinted Poster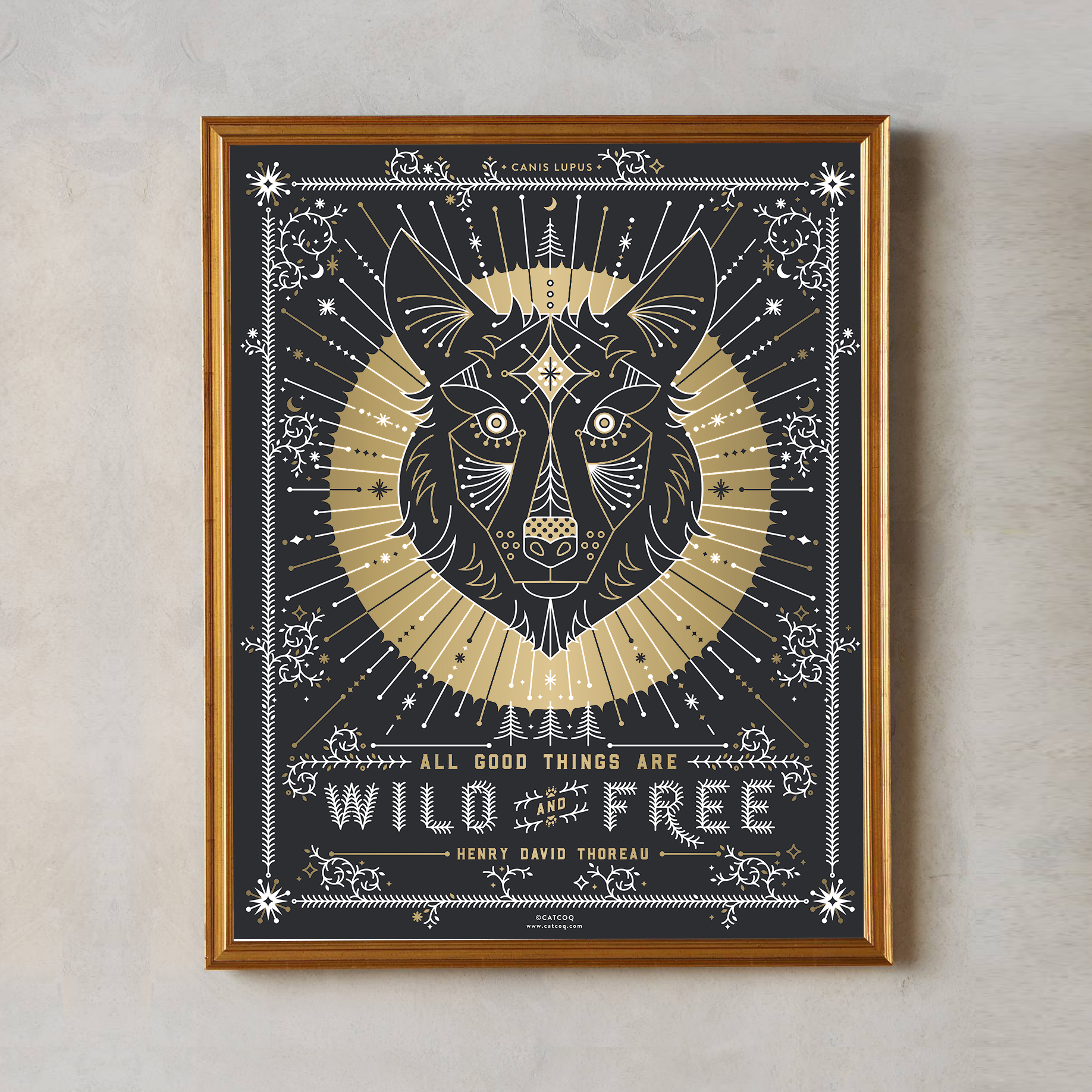 Wild & Free Wolf – Screenprinted Poster
Poster size: 16" x 20". Fits standard size frames.
Screenprinted with metallic gold ink on black paper.
"Wild & Free Wolf" was inspired by the Gray Wolf of North America. Though they once nearly disappeared from the lower 48 states, today's wolves have returned to the Great Lakes, northern Rockies and Southwestern United States. Thoreau's quote describes wolves perfectly: All good things are wild and free.
Each print is individually numbered and signed by Cat Coquillette. Size: 16" x 20". Posters arrive unframed & will fit standard-size frames. Printed with metallic gold ink on French paper by KC-local screenprinters: Vahalla Studios.
Pairs well with The American Bison and Ad Astra Per Aspera.
To help promote wolf conservation and education, check out my favorite wolf organization, Living with Wolves!
sold out